Planning a wedding or event can be an absolute nightmare. The music alone is such a huge part of the day, with so much to think about. Should I have background music during dinner or canapes? Who should I entrust with the ceremony music? This is where our All Day Wedding DJ service comes in.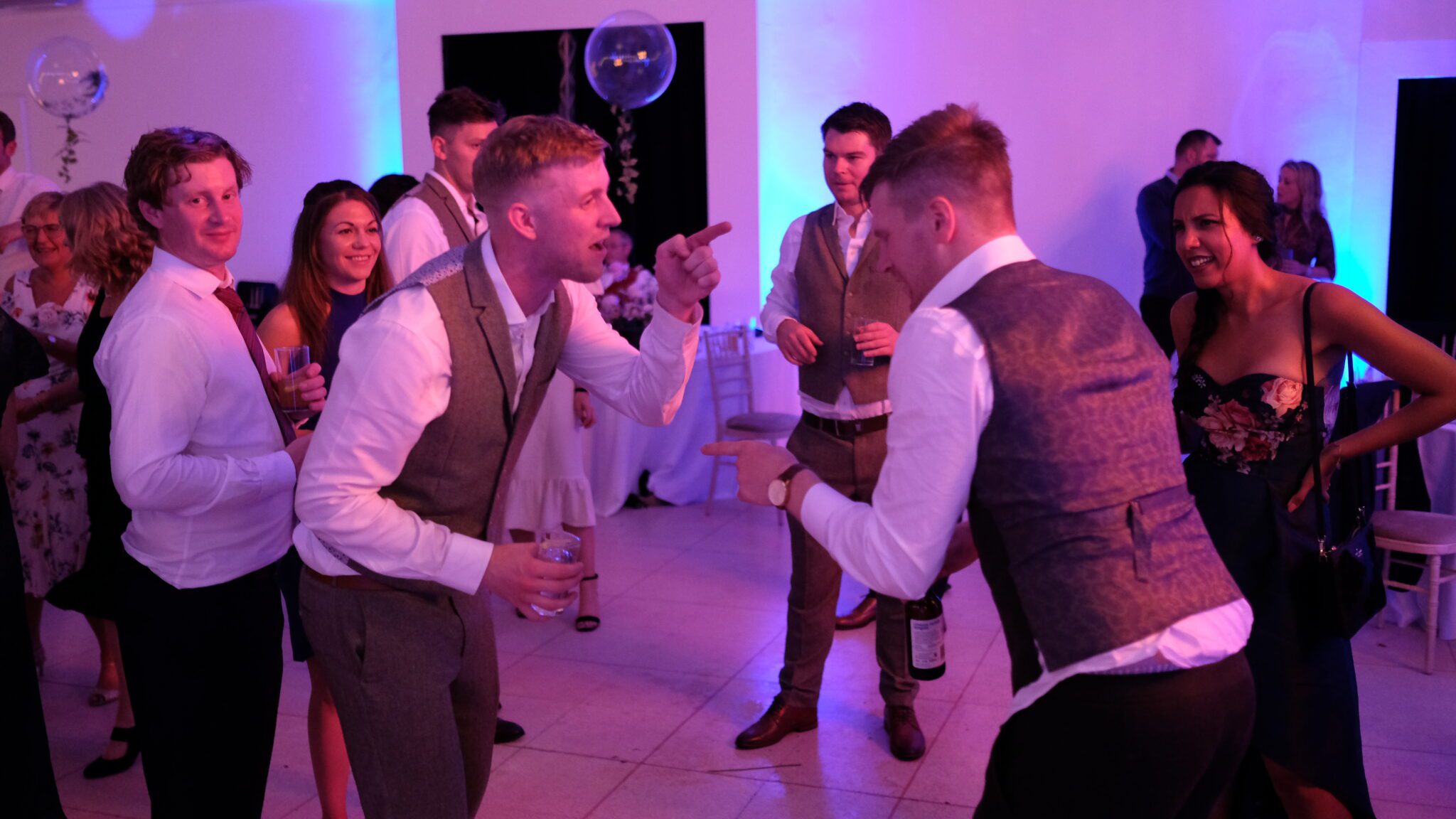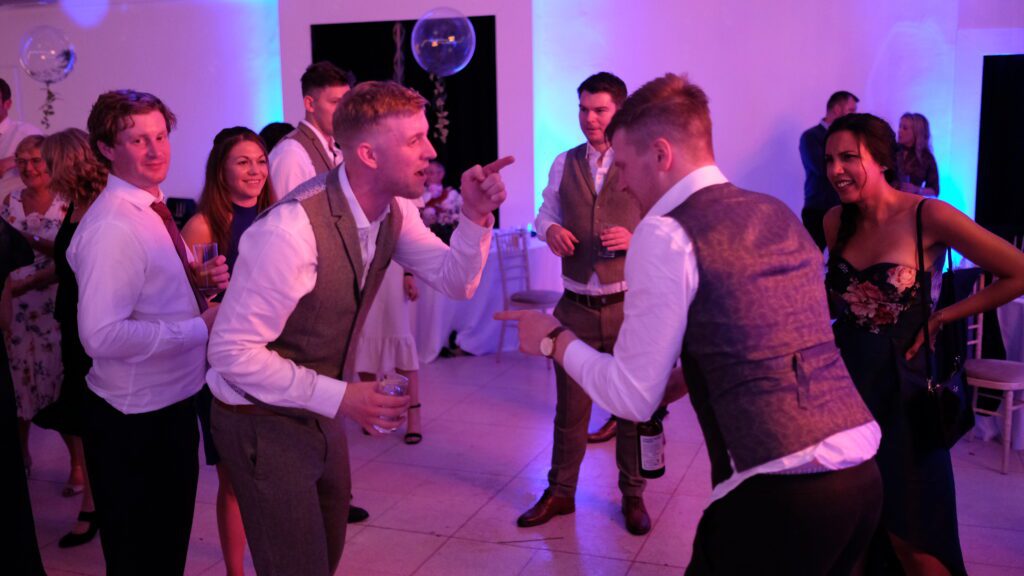 Our all day/Full day wedding DJ Package is designed to take all of the stress and worry out of your hands, so you can leave the hard work to the professionals. By the way, we mean US. We work with all of our couples to make sure that all of the music from the start of the day, right up until the last song of the night is perfect for them. Although it may seem a bit of a daunting task putting together hours of background music, followed by a list of your favourite songs, we make it easy. This is something we have done quite literally HUNDREDS of times.
All Day Wedding DJ playlists
We already have lots of sample daytime playlists that we have built up over the years, with couples who have different kinds of tastes in music and we have done everything from ibiza lounge music, to classical, all the way to laid back hip hop, chilled 90s or acoustic covers.
So if you want a company that is dynamic and can work to your own bespoke needs, you are in the right place. Our experience and musical knowledge, will make your headache disappear and make planning the music for the day effortless.
Outdoor Daytime wedding music VS indoor music
Using our high powered, mobile rechargeable speaker system, we can cover music outside or inside and can even move at short notice from room to room, making the logistics and planning of your wedding much less stressful. This allows us to be flexible even at the last minute, on the day, if suddenly plans change, you decide you want to do speeches in a different room, or in the most extreme of circumstances the power goes out at the venue.
Our All Day Wedding DJ service can include set up of everything from any time throughout the day. This means if you want the DJ and music set up at 8am before anyone even wakes up, Fizz and Groove will be there. We are 100% reliable, if you don't believe us, listen to our previous clients. Check our reviews out on google. You will find 100% 5 star reviews, including reviews from all sorts of previous clients. These do not just include brides and grooms. You will find all sorts from international rugby players to clients who hired us for christmas parties. 
Wedding DJ prices 
So how much does the average All day wedding DJ cost?
Just like any industry, you will come across a wide range of prices, for all sorts of different levels of service. DJ's are no different.
Fizz and Groove use only top of the range sound and lighting equipment, but will not charge heaven and earth. There are many reasons for this. One thing is for sure though, you will definitely not find a better DJ service for the cheaper, the same price, or even more expensive.
Your average wedding DJ in London and the home counties in 2022 is providing the same level of sound equipment for an all day booking, generally charges between £800-£1200.
This sounds like a lot. But when you take into account costs such as travel costs, cost of thousands of pounds of equipment, website costs, advertising, software, accountant, music etc, it all adds up. Then you have a DJ who is often working an 10-15 hour day when you include travel time, set up and packing down time. Another thing people often don't think about is all the time spent planning and putting together playlists.
At Fizz and Groove, we save you money in many ways without compromising on prices.
We are not VAT registered as we keep sales under £85,000 per year. So we pass this saving on to you.
We are also in the first few years of business and are trying to build up good reviews. Therefore we are keeping prices low at the moment to attract as many customers as possible.
You will not get a better price than this for a similar service. I can personally guarantee this, I have done the research.
Hire the best All Day Wedding DJ
So, if you want a high quality DJ, who is going to absolutely MAKE your wedding or event… You're in the right place. Do not compromise on quality or reliability. We are a family run business, and when it comes to weddings, we have been there and done that. Therefore we know what is important to you.
Fizz and Groove specialise in weddings, corporate events and christmas parties, but can cater to all events. We cover London and the home counties. Furthermore we are recommended suppliers at venues in Kingston, Richmond, Chelsea and Wimbledon.
We are currently recommended suppliers at a number of venues including The Barn at Sunbury Golf Club and Milford golf club. This is a constantly growing list. Please check out our reviews on Google by searching for us by name or clicking Google reviews
Check out all of the other services we offer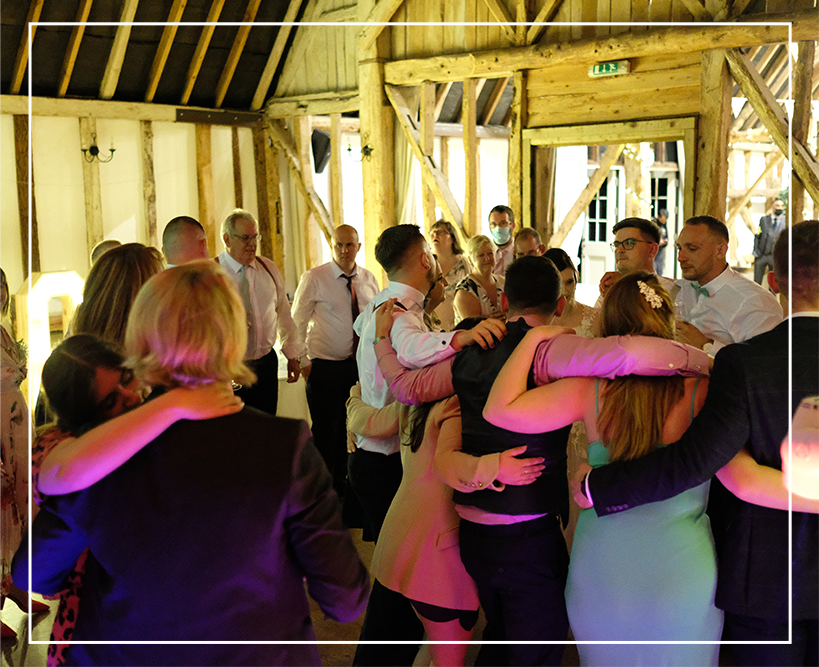 We provide All Day DJ services in London, Surrey, Sussex, Hampshire and all of the home counties.