A guide to planning your wedding
A helpful and comprehensive guide to planning a wedding
So, you have probably arrived on this page because you are planning a wedding and have sat there, overwhelmed not knowing where to start. If only there was some sort of a guide to planning your wedding… Well now there is! We are putting together a comprehensive guide to help you out every step of the way to throwing the best wedding you can, with as little stress as possible.
When it comes to wedding planning, there is no shortage of things to do. From finding the perfect venue to picking out the right dress, there is a lot to think about. However, with a little bit of planning, you can make sure your big day goes off without a hitch.
We'll cover everything from finding the right vendors to creating a budget. So whether you're a bride-to-be or just looking for some wedding inspiration, read on for our top tips.
The first thing any bride and groom need to do is work out roughly how many guests they are going to have. This dictates everything else. It affects everything from the venue you would choose, to the budget, right up to and including the entertainment and the transport arrangements.
This is important for multiple reasons.
Firstly, as someone that has DJ'ed at hundreds, if not thousands of weddings, if I could give one piece of advice, it would be to make sure the room that you are having the party in, is appropriate to the number of guests. You want it to be intimate, not daunting. I would choose a room with much less space in it every single time over a massive, spacious room. This creates MUCH more of an atmosphere and encourages people to get involved in the dancing much more.
So if you have a room that will comfortably fit 200 people, but you only have 70-100 guests, it will probably feel a bit empty, which makes people feel a bit more self conscious and has a noticeable effect.
Just as important, is having the bar in the same room. If your venue has a bar in a different room, it can be very tempting to spend ages at the bar and get distracted from the party in the room next door. These two things make a massive difference to the atmosphere and vibe of your party. Some of the best parties I have DJ'ed at over the years have always been in smaller rooms, with bars in them.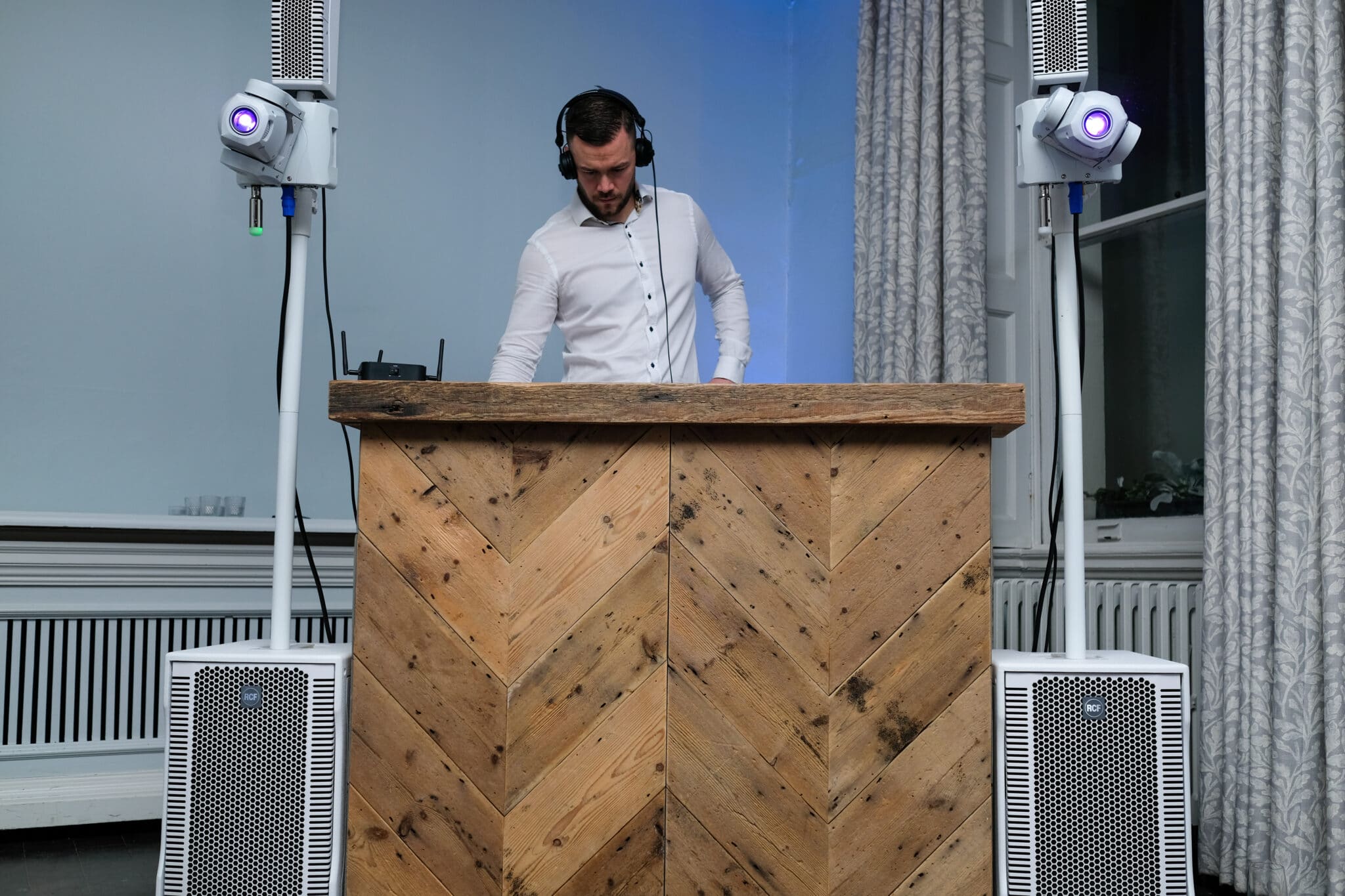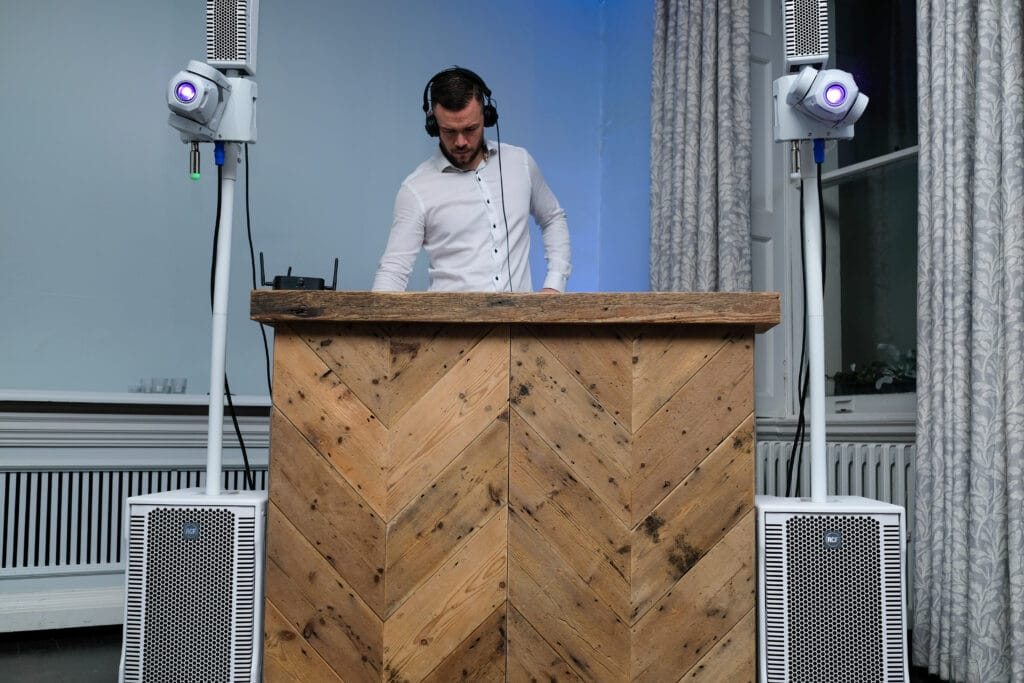 The next steps in your wedding planning experience
Once you know how many guests you will be inviting (roughly), you will need to look at your budget and how much you are willing to spend on each item – this will change throughout every stage, so don't stress too much yet. To help you in detail with each step we will be creating a page with helpful hints and tips for each part of the process. We will include insider tips and articles from experts across the industry to make sure that you get the very best help.
See below for all of our helpful guides:
Music:
How much is a DJ for a wedding?
Photography:
Coming soon
Budget:
Coming soon
Venue:
Coming soon
Entertainment:
Coming soon
Dress/Suit:
Coming soon