Emergency Service and Military Discount – 10% (Bride or groom is a police officer, firefighter, paramedic, or military. Cannot be used in conjunction with the other offers or discounts) 
All prices quoted will be final prices – there are no hidden fees and no additions for VAT.
One of our world class DJs
Top of the range sound and lighting package - including uplighters!
Access to our online playlist system to personalise the music for your night
Complete Fizz & Groove experience
Evening booking
(usually £699)
Photo booth
(Usually £300)
Flower wall or Shimmer wall
(Usually £250)
Wedding pong or neon sign
(usually £50)
Evening package plus daytime background music
Background playlists designed by the experts (us)
Wireless microphone for speeches
Access to our online playlist system to customise the music for your night
The Fizz and Groove selfie pod
Introducing… The Fizz and Groove selfie pod!
One of a kind and incredibly fun, our selfie pod is the photo booth of the future. Your guests can take photo's, Gifs and even Boomerangs, and send them to their phones instantly, for memories that won't get lost on a small 5×5 print in the drawer. We are sure that you will absolutely love our selfie pod, just like every single client that has booked it so far. If you don't believe us, check out this video, or google us and read the reviews.
Flower wall and neon signs
Our flower wall and neon signs are custom made by us. If you want the perfect backdrop for a selfie pod, or just for photos in general, look no further.
Classy, sophisticated and instagram ready, our flower walls will give you and your guests the perfect backdrop for your photos.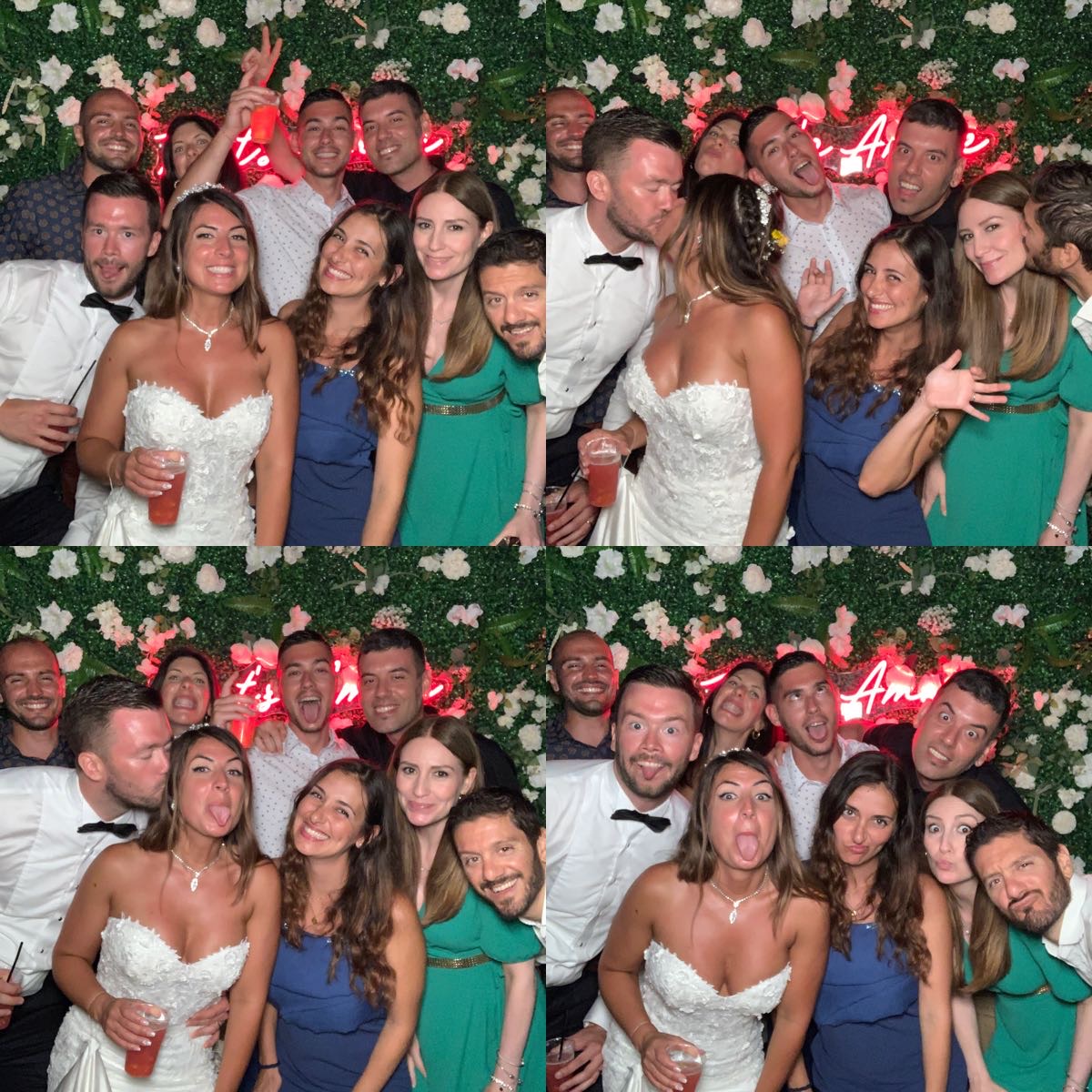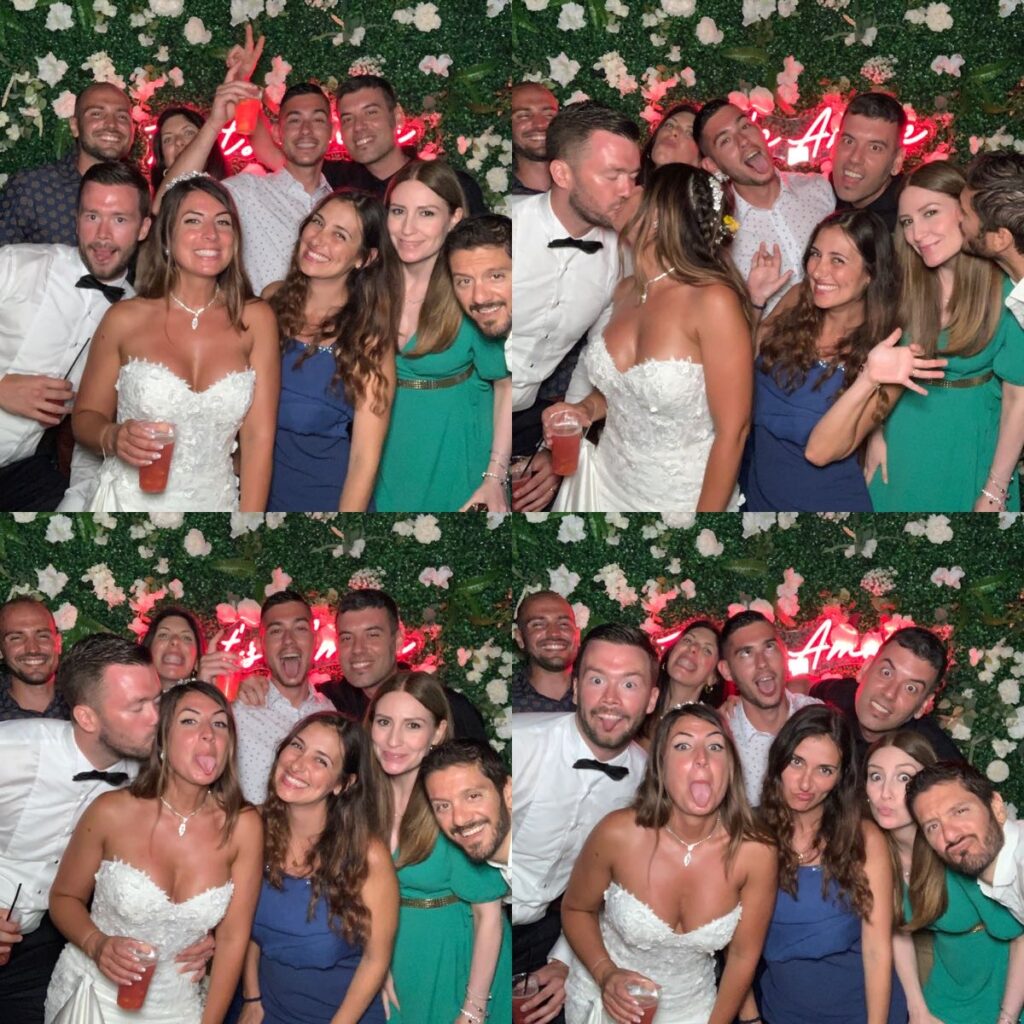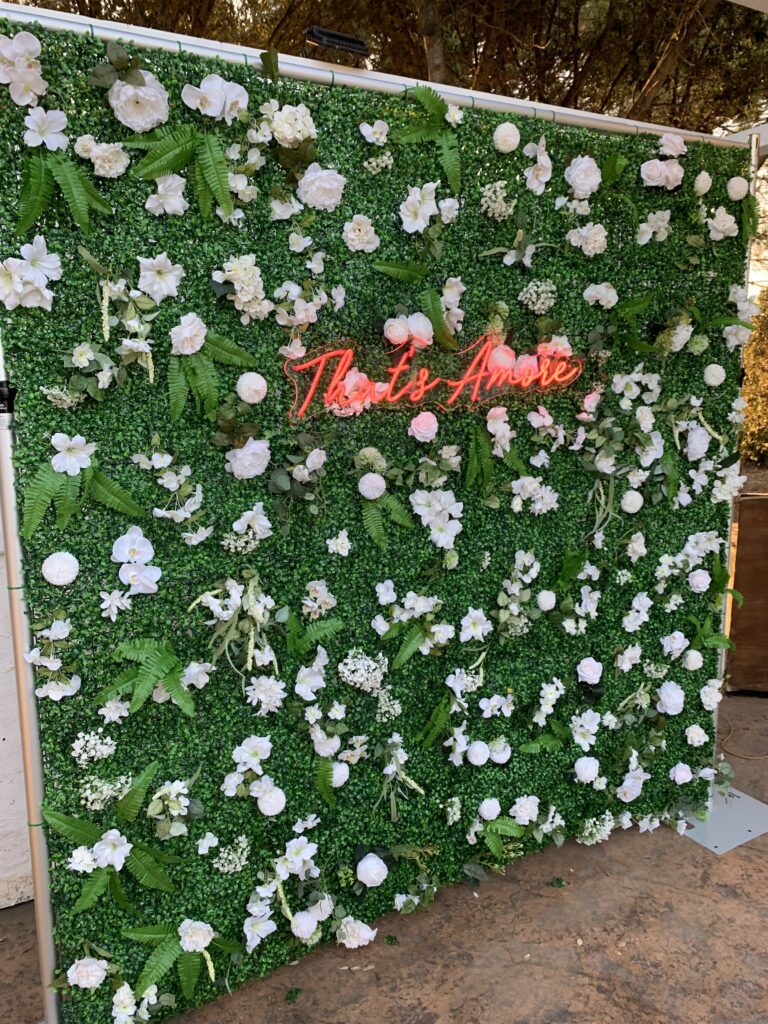 Photos, GIFs and Boomerangs
Digital sharing included - send all media via email, sms or airdrop for free
£100 discount if booked with a DJ package
Selfie Pod + Flower wall (or shimmer wall)
The perfect package for guest entertainment & fun memories
Can be booked with or without neon sign (neon has a +£50 charge)
Flower wall or shimmer wall
Delivered and installed with frame by us
Perfect backdrop for photos
Can be booked with or without neon (neon has a +£50 charge)
"Wedding pong" is our favourite wedding drinking game! Think beer pong, but with a wedding twist. Our wedding pong table has a "team bride" and "team groom" ends, letting your guests pit it out against each other in a game where hand to eye coordination is KEY.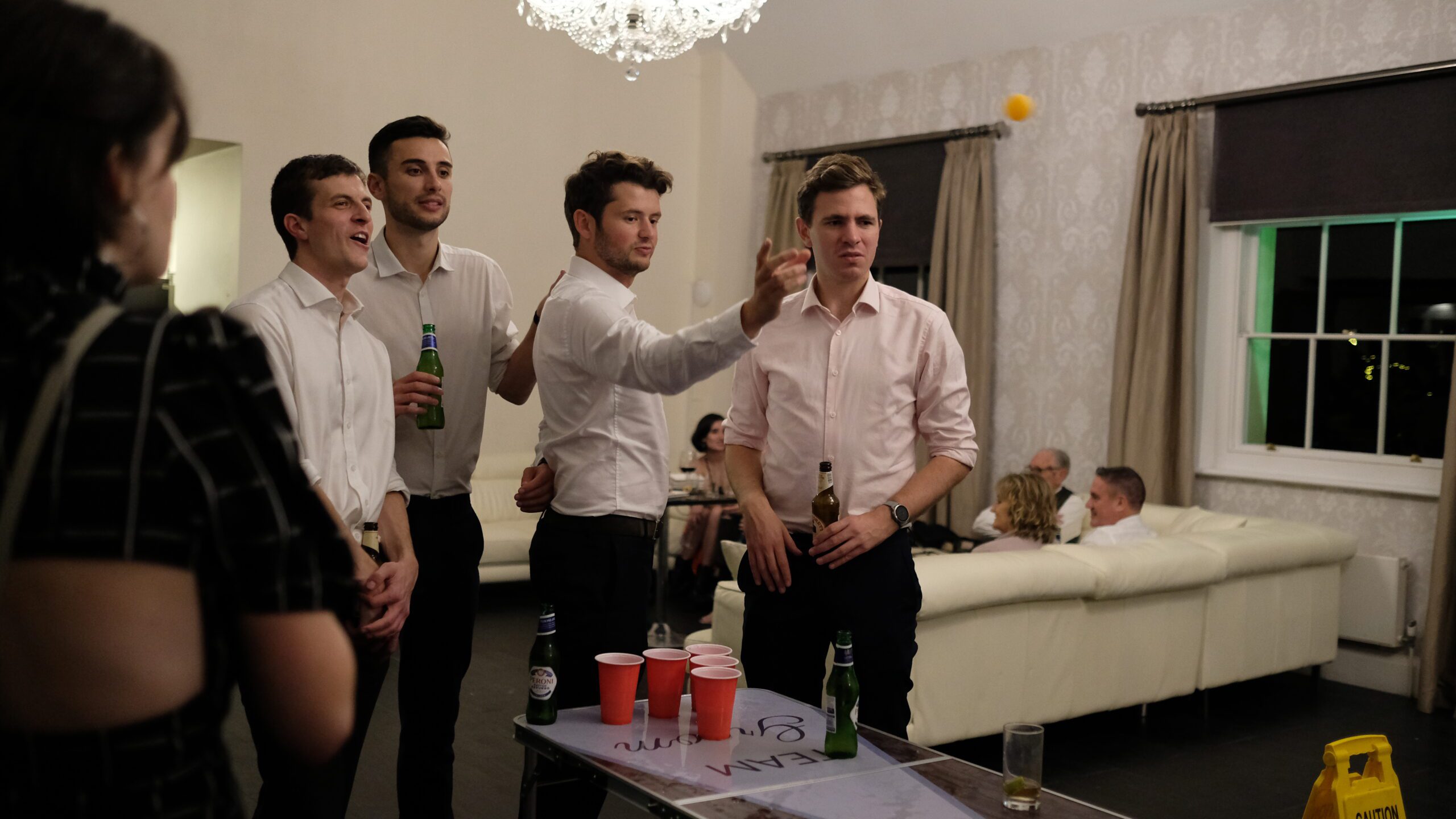 Secure any package in our calendar with a deposit of only £100 today. (Our payment terms are made to be as easy and generous as possible to the client, meaning that you can pay the rest of the bill any time up until two weeks before the wedding or event.
All of these prices are subject to the distance of the venue. Unfortunately it isn't possible to have a full price list for every single eventuality as venue distances are variable as are the distances for each separate DJ. I personally GUARANTEE we will offer you a better quote than you will get anywhere else in Surrey or London for the same level of equipment and level of service. 
We also offer to move the date if the wedding or event is cancelled due to restrictions put in by the government in relation to Covid-19. The final payment is due as late as TWO weeks before the wedding, giving you as much time as possible, so that you don't have to worry about losing your money should the worst happen.
Still not sure? Take a look at our reviews on google or on our reviews page on this site.
Please enquire below for bespoke quotes or prices for birthdays, corporate events etc