DJ HIRE SURREY
Welcome to Fizz and Groove DJ hire Surrey. With 100% 5 star reviews on Google, having only started in September 2019, we are fast becoming the number 1 DJ hire company in Surrey. Whether you are looking to book for weddings, birthday parties or any occasion full of fizz and dancing, our London and Surrey wedding DJ provides a bespoke 5 star service, guaranteed to make you want to groove.

Loads of my guests have commented how good the music was! The booth and all the equipment looks very stylish too.
"All I can say is amazing! He kept the dancefloor going all night. Best DJ I've ever seen at a wedding!"
"Can not recommend them enough, don't hesitate to book them in for any party, they worked with everyone's taste in music"
"Have used many times for events, amazing guy! Always had guests comment to me about how fab the music was."  "Highly recommend, you won't be disappointed!!"
"He was fantastic and extremely reliable." "I would definitely recommend!"
"Everyone loved the varied music played. Highly recommended."
With 13 years of experience in the DJing industry, we take care of the finer details to make planning your wedding day or special celebration a smooth and enjoyable experience.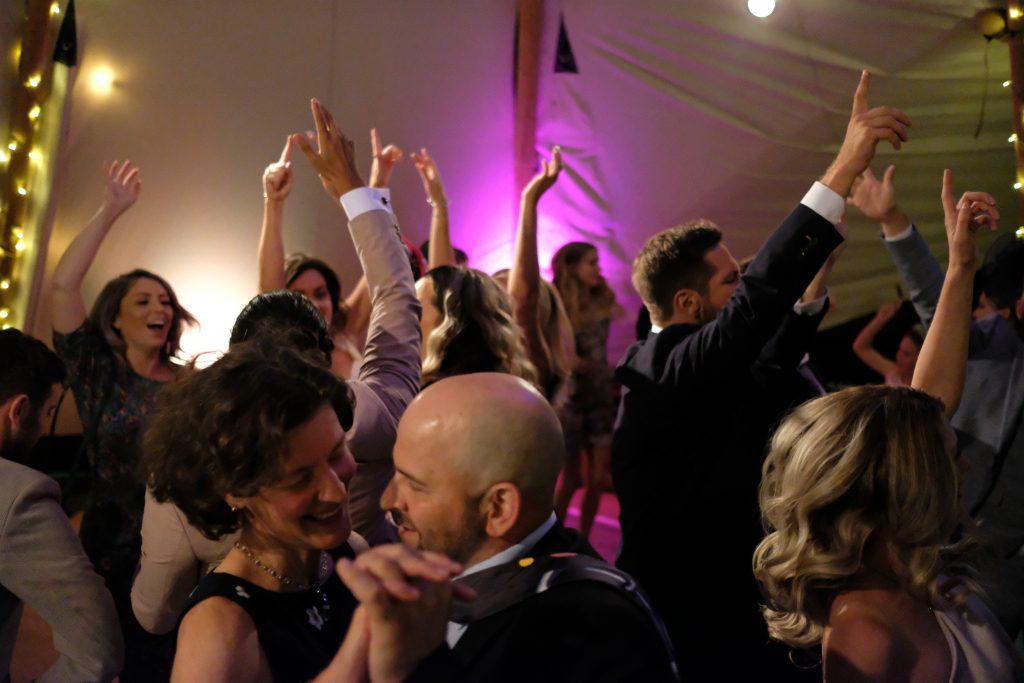 The DJ makes the night
We believe that music is the 'make or break' of a party which is why we feel so passionately that this should be done right. With your top requests and favourite genres, Fizz and Groove use our vast knowledge of music to provide bespoke packages and playlists for your wedding or party to please the whole crowd.
–
We get to know you
We work closely with our clients on the run up to your big day to ensure your vision is achieved and executed to perfection. Our online music planner allows you to add your favourite tracks as they spring to mind and organise with ease. From the day you book, we will be on hand to answer any questions and to discuss your wedding music to ensure we create the perfect package for you.
Here is an example of a "Kisstory" style R'n'B mix that I made recently.
From your first dance, to the final song of the night, we promise to have you and your guests on your feet dancing the night away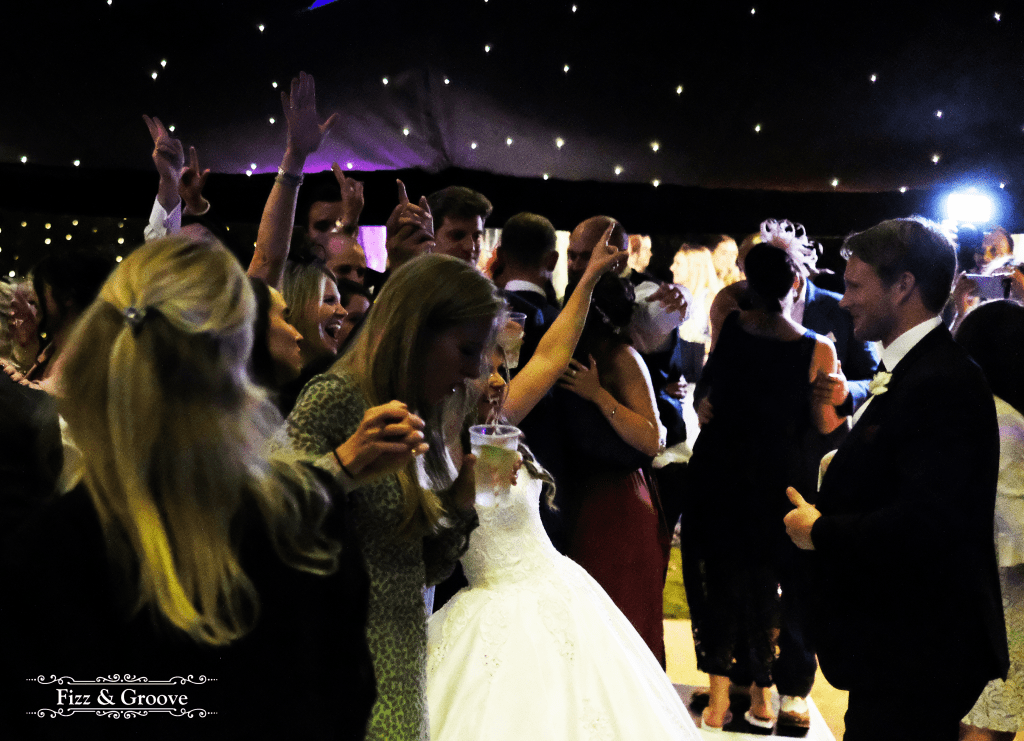 Working Together
With experience of working with many popular wedding and party venues across London and Surrey, we work in partnership with venues, wedding planners, bands, musicians and other companies to ensure your big day is exactly as you want it.
Looking for a DJ that's a bit different?
Fizz and Groove packages are tailored to suit you. We pay attention to the finer detail and add a touch of rustic class with our unique oak DJ booth which stands out from the usual star lit cloth.
Our guarantee:
Fizz and Groove Surrey DJ hire service know how to keep the dancefloor full. We promise to give you and your guests a night of unforgettable memories on the dancefloor, keeping the dancing going until the very last note of the night.
Why Fizz and Groove are different:
Every client gets a bespoke experience. We give each client access to our online event planner, where you can add tracks to a playlist of songs you love to give us an idea of the vibe you are going for. There is also a section on the event planner for your guest requests to be listed ahead of the wedding or event while giving you the opportunity to log those songs or artists which you really cannot stand to avoid Aunty Jan's request clearing the dancefloor. We use the event planner in conjunction with telephone conversations with you on the run up to the wedding or event to build a unique playlist for the night.
Our seamless mixes always go down well on the dancefloor. From house to indie and rock, we know the tunes to keep your guests on their feet at you're at wedding or events.
Image
Image is everything when planning a wedding, from the table decoration to the groom's men's tuxedos, it's the finer detail that makes the difference. Fizz and Groove turn up to every event, smart and sharpish with an image to match our unbeatable setup. We can guarantee, that you won't find another set up like as ours in London or Surrey.
Our main DJ booth is custom made out of solid oak by our good friends at Burwood Construction. Find them at https://www.burwoodconstruction.co.uk.
Our speakers and lighting are top of the range. Fizz and Groove use an RCF speaker system with wireless uplighters and moving heads, all controlled wirelessly by our DJ via a DMX controller. This lighting sets the mood for the night.
Surrey's Number 1 DJ Service
We are quite literally, UNBEATABLE.
So if you are looking for the best DJ in London and Surrey, get in touch.
Wedding DJ London
Wedding DJ Surrey
Hello everyone, I haven't put anything on here for a [...]
Most requested wedding songs "What are the most requested wedding [...]
Wedding Gift Lists Oh where to start! Wedding gift lists [...]