How to choose a wedding DJ
When it comes to choosing a wedding DJ, there are many things to consider. Here are some tips to help you choose the best DJ for your big day:
Experience
It's important to choose a DJ with lots of experience. They will know how to read the crowd and keep the party going. Experience doesn't come over night, it is built from years of DJing at weddings, birthday parties, club events and so on. Working out what songs work at particular times in the night, or knowing that if someone loves SONG A they will probably also love SONG X. This is not something that you can fake.
Style
Make sure to choose a DJ with a style that matches your own. If you want a more traditional wedding, then you'll want a DJ with a more classic style. There are a wide range of styles out there, from the standard cheesy, cliche wedding DJ, who plays the standard "wedding songs" that you have heard at every wedding for the past 20 years, to alternative DJs that specialise in indy music. There are DJ's that specialise in 2000s RnB and Garage or some that are versatile and can mix lots of different styles.
Price
DJs can vary in price, so make sure to set a budget and find one that fits within your budget. Don't go too low though as you will be sorely disappointed – this really is a industry where you get what you pay for. As a rough idea, you will be looking at anywhere from £400 or more for a good DJ. This is a topic that is way too large to fit into this article so if you check out our post on How much is a DJ for a wedding?
Reviews
It's always a good idea to read reviews from past clients before making a final decision. This will give you an idea of what to expect from the DJ on your big day. The easiest way to do this research is by just googling the name of the DJ or company. Any reputable company will have a google my business account, which allows anyone to leave a review. If a company is reliable and honest about being great at what they do, you will find out here. Google reviews are almost impossible to remove as a business owner, so bad reviews really do stick around for everyone to see.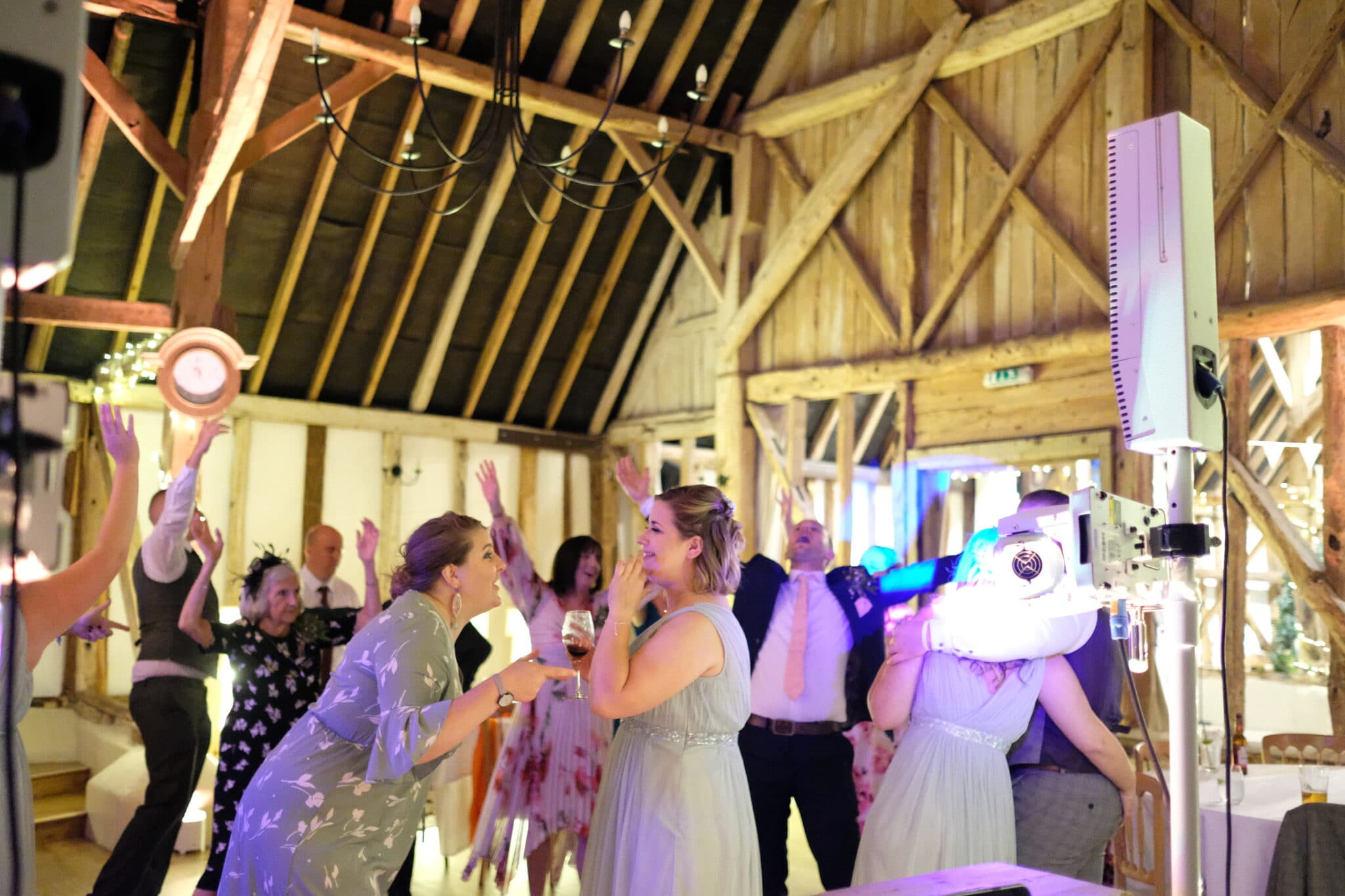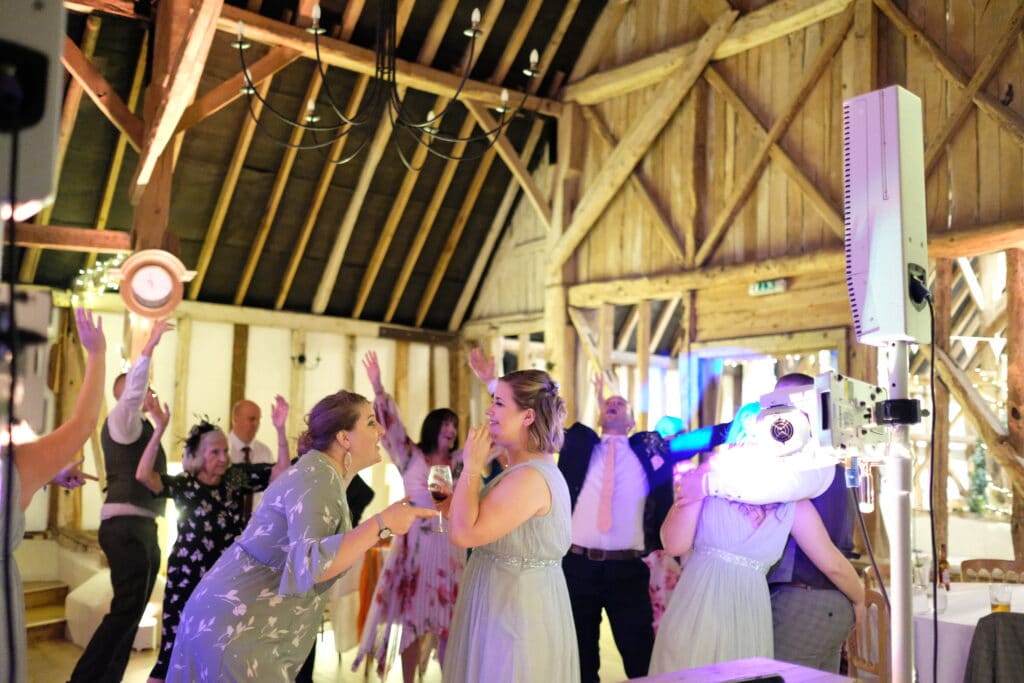 Customer service
DJs are service industry professionals, so good customer service is key. If you have any questions or concerns leading up to the wedding, you want to be sure that if you contact your DJ they will address your concerns. If something comes up on the day of the wedding, you want to know that your DJ will be able to handle it without any issues. Part of working this out, is seeing how long it takes for the DJ to respond to initial emails. A good company will respond within 24-48 hours. If it is taking a week for them to get back to you, then it is probably best to steer clear.
Personality
DJs can be really fun people, or they can be a little more serious. It's important that you find someone who you mesh well with and who has a personality that you're comfortable with. This is the person who is going to be running your wedding party, so you want to make sure that you get along with them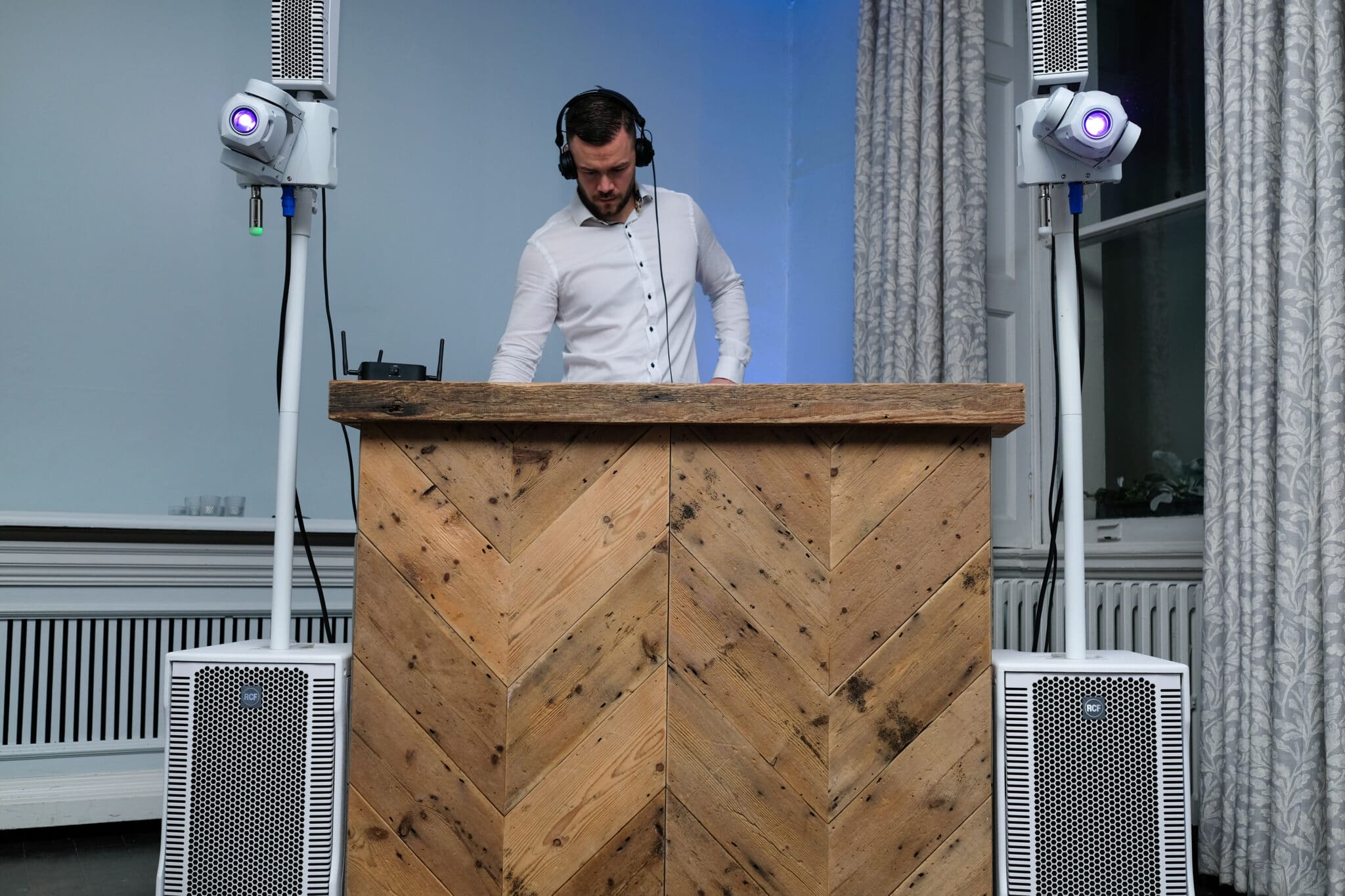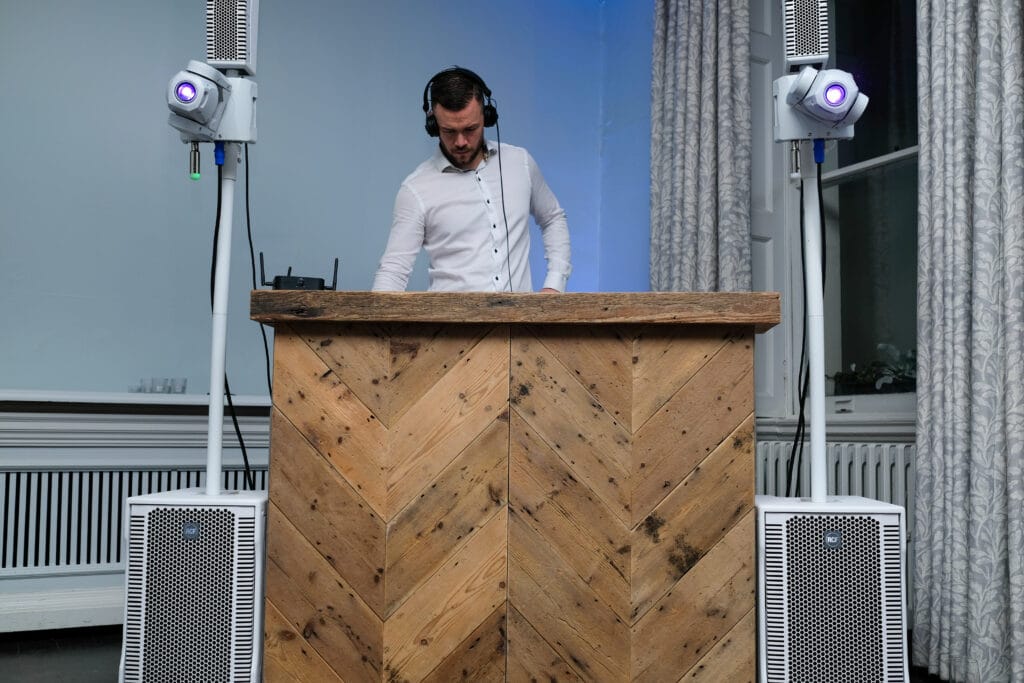 Equipment
Your DJ will need adequate equipment for your wedding. Make sure to ask them what type of equipment they will be bringing and if there are any additional costs associated with it. Poor quality equipment can ruin any DJ performance. The last thing you want is your first dance ruined by it sounding distorted or the video being ruined by the poor aesthetics of cheap equipment. If your wedding is outdoors, then your DJ may need a generator to power their equipment.
Conclusion
Choosing a wedding DJ can be a daunting task, but following these tips should help make the process a little easier. By choosing a DJ with lots of experience, a style that matches your own, and good customer service, you're sure to have a wedding DJ that you and your guests will love!
If you want the best wedding DJ London has ever seen, you are in the right place.
Please check out the rest of our site for DJs, selfie pods and photo booths and all different forms of entertainment for parties.