Welcome to
Fizz and Groove
Welcome to Fizz and Groove DJ hire London. With 100% 5 star reviews on Google, having only started in September 2019, we are fast becoming the number 1 DJ hire company in Surrey. Whether you are looking to book for weddings, birthday parties or any occasion full of fizz and dancing, our London and Surrey wedding DJ provides a bespoke 5 star service, guaranteed to make you want to groove.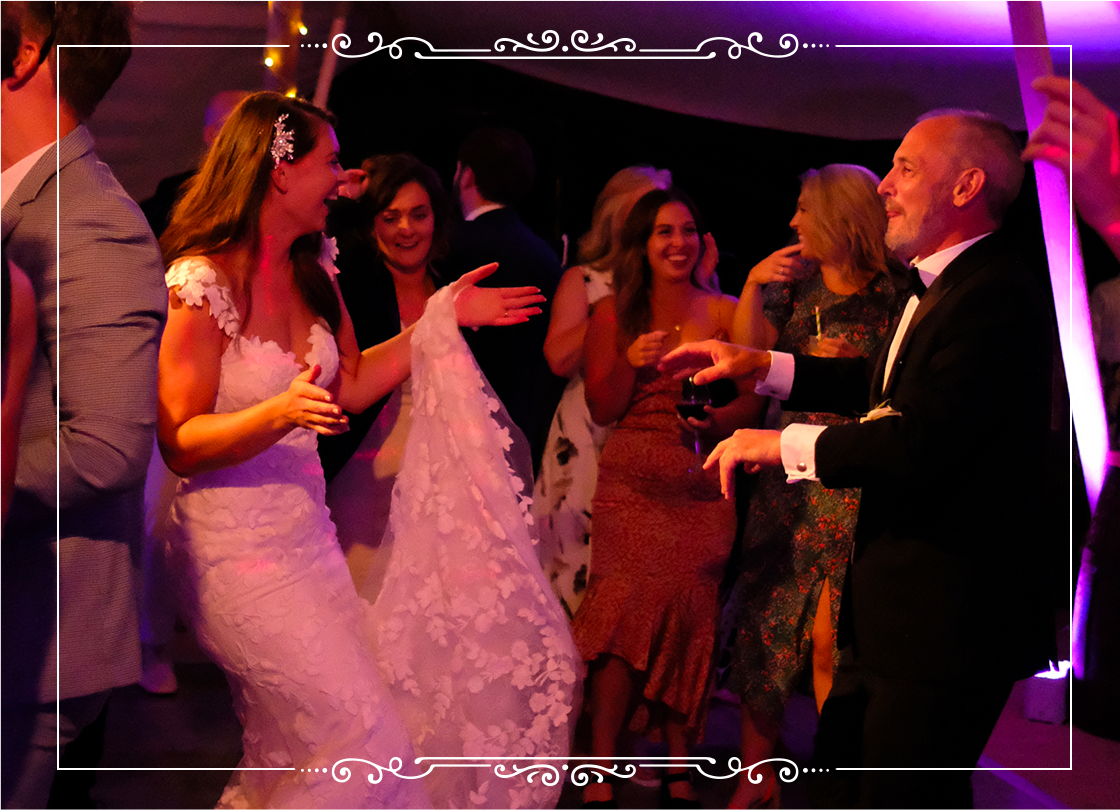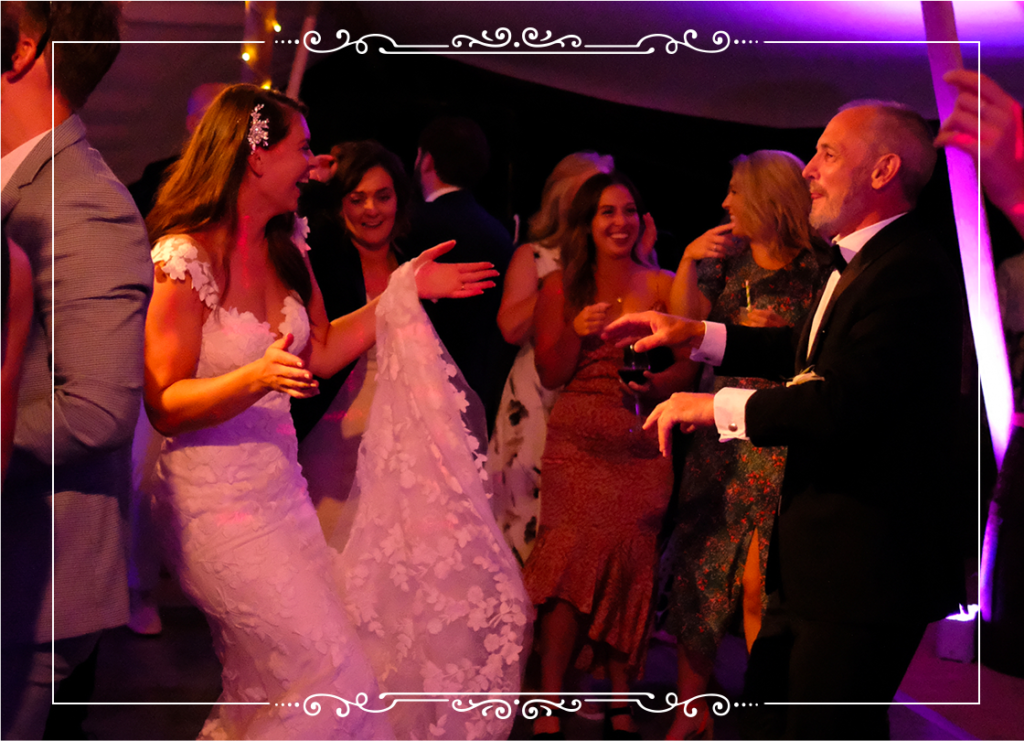 "Have used many times for events, amazing guy! Always had guests comment to me about how fab the music was."  "Highly recommend, you won't be disappointed!!"


"Everyone loved the varied music played. Highly recommended."
With 13 years of experience in the DJing industry in London and the home counties, we take care of the finer details to make planning your wedding day or special celebration a smooth and enjoyable experience.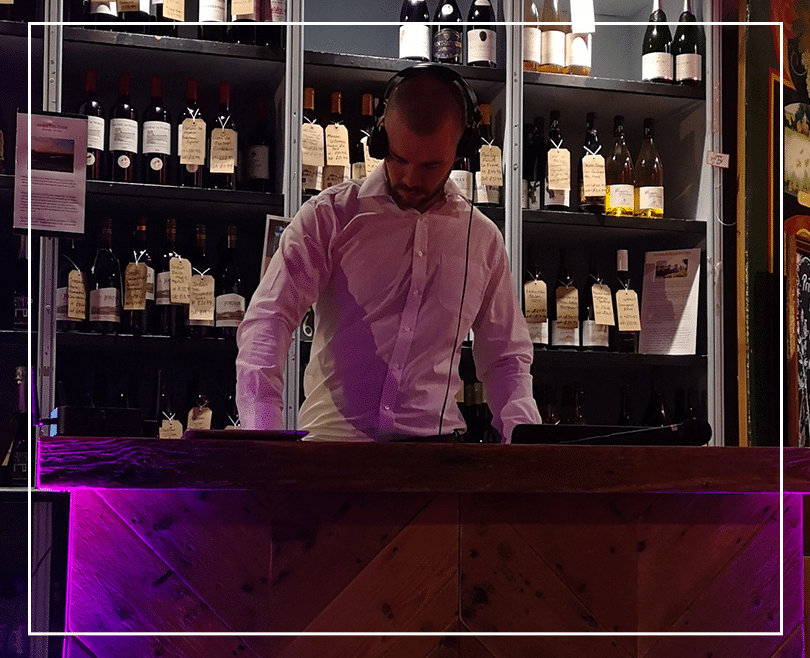 The DJ you hire makes the night
We believe that music is the 'make or break' of a party which is why we feel so passionately that this should be done right. With your top requests and favourite genres, Fizz and Groove use our vast knowledge of music to provide bespoke packages and playlists for your wedding or party to please the whole crowd.
We work closely with our clients on the run up to your big day to ensure your vision is achieved and executed to perfection. Our online music planner allows you to add your favourite tracks as they spring to mind and organise with ease. From the day you book, we will be on hand to answer any questions and to discuss your wedding music to ensure we create the perfect package for you.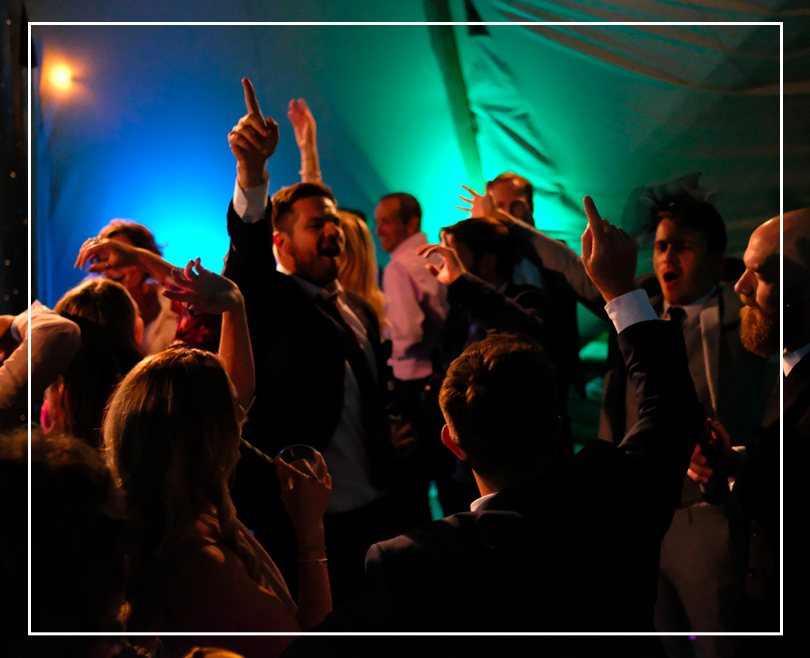 Here is an example of a "Kisstory" style R'n'B mix that I made recently.
From your first dance, to the final song of the night, we promise to have you and your guests on your feet dancing the night away
With experience of working with many popular wedding and party venues across London and Surrey, we work in partnership with venues, wedding planners, bands, musicians and other companies to ensure your big day is exactly as you want it.
Looking for a DJ that's a bit different?
Fizz and Groove packages are tailored to suit you. We pay attention to the finer detail and add a touch of rustic class with our unique oak DJ booth which stands out from the usual star lit cloth.
All of our equipment is absolutely top of the range, all DJs are professional and stylish and we don't spend all night talking over the music, unlike some other DJs out there. We are quite literally the best DJ hire London has to offer.
At Fizz and Groove, our London DJ hire service is designed to keep the dancefloor full. We promise to give you and your guests a night of unforgettable memories on the dancefloor, keeping the dancing going until the very last note of the night. Above all we want to make sure you have the very best night of your life.
We are currently recommended supplier at a number of wedding venues in London and Surrey including Clock Barn Hall in Godalming.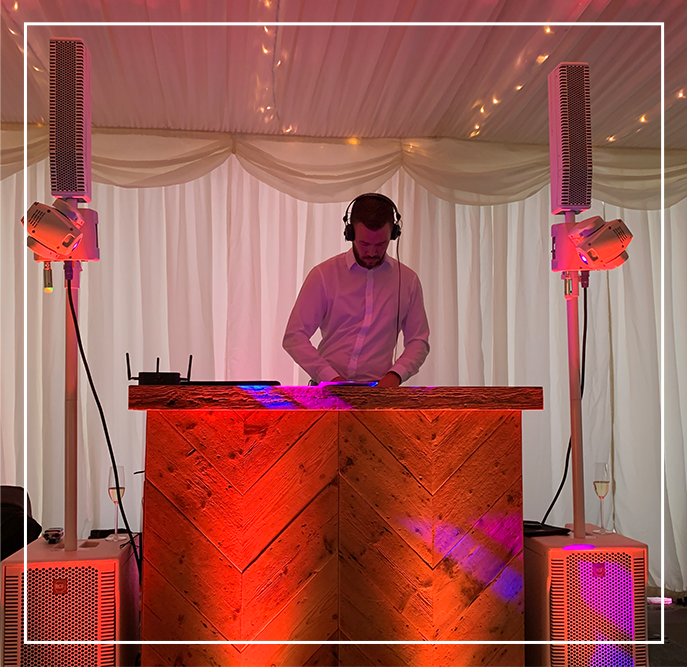 London's Number 1 DJ Service
We are quite literally, UNBEATABLE.
So if you are looking for the best DJ in London and Surrey, get in touch.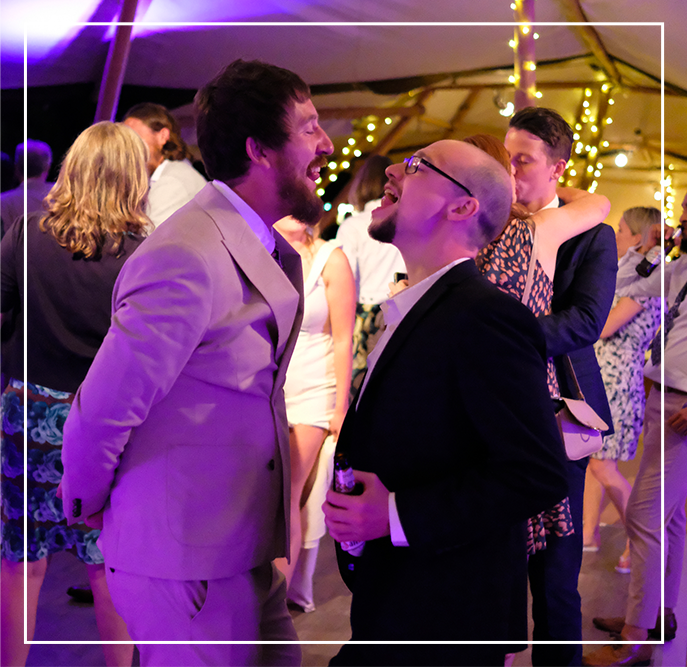 Why Fizz and Groove are different:
Every client gets a bespoke experience. We give each client access to our online event planner, where you can add tracks to a playlist of songs you love to give us an idea of the vibe you are going for. There is also a section on the event planner for your guest requests to be listed ahead of the wedding or event. In addition this gives you the opportunity to log those songs or artists which you really cannot stand to avoid Aunty Jan's request clearing the dancefloor. We use the event planner in conjunction with telephone conversations with you on the run up to the wedding or event to build a unique playlist for the night.
Our seamless mixes always go down well on the dancefloor. From house to indie and rock, we know the tunes to keep your guests on their feet at you're at wedding or events.
There are  3 massive reasons why Fizz and Groove are the best DJ company in London.
Equipment – we only invest in the very best sound and lighting equipment – our uplighters ALONE, that we bring to each gig cost £1500. This is more than some DJs entire equipment set up
Price – We try to price all of our packages at very competitive rates. We are not vat registered therefore we do not have to pay VAT, we pass this saving on to you. (companies with sales under £85,000 do not have to pay VAT)
Experience and reviews – you will notice that everywhere you look (be it google, facebook, guides for brides etc) every single review we had ever received has been 5 star and incredibly positive. This is because I, as company director personally take time to plan every single job and always make sure that the client gets EXACTLY what they want.
To summarise, you will not find a better DJ company for your wedding. So email us today for a bespoke package!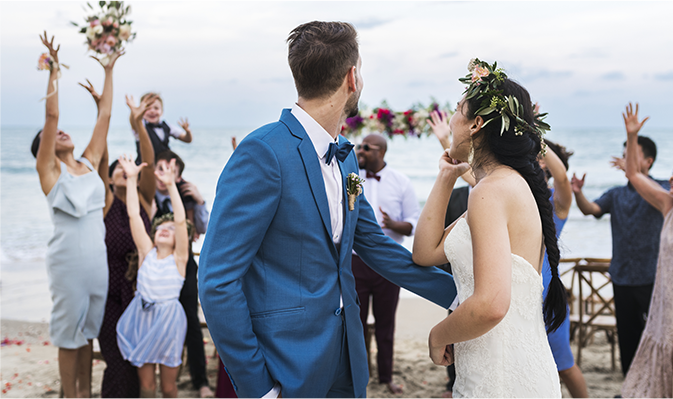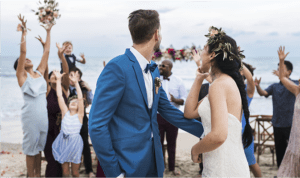 Hello everyone, I haven't put anything on here for a little while so I just thought I would give everyone an update around whats going on with Fizz and Groove
Read More »